Balkan Consultants is proficient in dealing with all the requirements of plant and piping engineering services and design solutions. Multitude years of experience in dealing with Piping Engineering design results in Balkan groups wise understanding of the challenges involved at every stage of the project to mitigate all potential issues. We believe in deliverable and innovative designs that are critically important in the marketing and sales of new ideas and concepts.
Our professional engineers and design team utilize their deep knowledge and expertise to successfully develop technically complex and highly demanding Plant engineering designs for products and types of equipment. We are experts in dealing with all the requirements of plant and piping design engineering services like:
2D and 3D Modelling
Piping Isometrics & BOM
Detailed Piping Plan
Stress Analysis
Detail Drawing Support
Piping Elevation Drawings
Piping MTO
Plant Layout and Design
Balkan team has capabilities in areas like design, layouts, and processes on both offshore and topside platforms for conducting piping code calculations, stress analysis, MTO, detailed analysis, and simulations using software like Auto Pipe Bentley, AutoCAD, and 3D Plant. In addition, our team is an ideal offshore partner for consultants and companies looking to outsource their design services for Piping and Plant engineering projects. Our cutting-edge usage of tools and software means that we deliver a full range of industrial product design services to companies of all sizes.
The Balkan group performs most of their designs in 3D, CAD, and 2D drawings to print on paper. Our team of designers and modeling experts utilize the latest 3D modeling software for every design and development project from inception to implementation for fabrication/construction.
We use 2D CAD in Autodesk AutoCAD for simple Mechanical and Electrical Drawings as well as Schematics. We maintain efficiency by producing 3D models first along with changes for design and drafting.
However,  we utilize an extensive collection of tested materials and modelings to provide marketing assurances and content for your sales and marketing team along with user guides.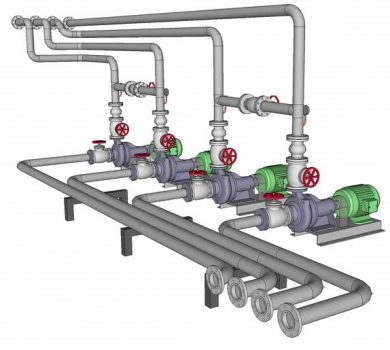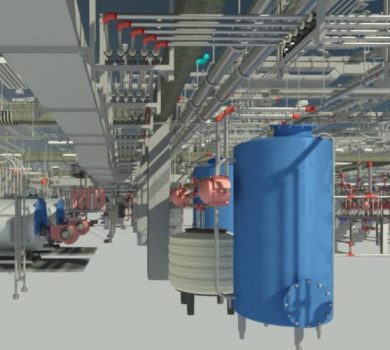 Piping Isometrics are different than orthography as they allow Pipes to be drawn in a manner by which the width, length, and depth are shown in a single view to engineers and users.
They're found on plan and elevation view of the Piping layout and design.
They include symbols of Fittings, Flanges, and Valves that can be modified to adapt to the isometric grid.
Usually, piping isometrics are drawn on pre-printed paper, with lines of equilateral triangles form of 60°.
We provide pipe stress and flexibility analysis for industries across the world with the latest Auto pipe Bentley. Our dedicated and experienced engineers and structural experts run a complete analysis of the project and provide a detailed analysis of pipe stress and structural responses. Using international standards with ASME piping codes for systematic analysis and recommend changes on all types of engineering projects.
We perform static stress analysis and re-modeling of a piping system based on our analysis to finalize an appropriate analysis. We have executed numerous projects for piping stress analysis like:
Critical line selection
Static of Pipework systems
Low-temperature brittle fracture assessment
Fatigue analysis
Piping Flexibility Analysis
Flow-induced and acoustic vibration evaluation
Flange check analysis
Pipe hangers and supports
Engineering support of piping design
Underground Piping
Refrigerated Storage Facility
Multi-Stage Reciprocating Gas Compressor